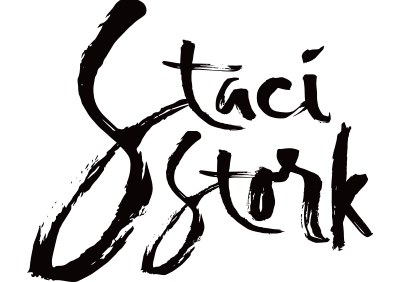 When it comes to Staci, a lot has happened relatively quickly with her music career. She grew up listening to and singing classic Country and classic Rock music, but she was more into sports growing up. That didn't mean she didn't have a desire to sing and perform though. While in college she entered a regional singing contest and won first place. That ignited a spark and passion that continues to this day for playing and writing music.
She learned to play guitar and continued to refine her stage and vocal presence which eventually caught the attention of local drummer Mike Grant and bassist Andrew Teeple.  Teeple and Grant were both mainstays in the local area performing with some of the most popular local bands at the time.  They quickly started working together with guitarists Charlie Davis and John Ptak to work on a collection of songs that would eventually be on her first album Bad History.
As great of a performer as Staci is, she also has the ability to write carefully crafted songs that tell a story while fusing together her Country and Rock roots into a unique sound .  Her songs Bad History, Wrong Just Right, Give It Up, and My Love quickly caught the attention of local producer and engineer Dan Middleton at Digitracks Recording Studio.  He brought Staci to the attention of Unboxed Records who quickly signed Staci to their artist roster and worked to develop her live show and her first album.
Flash forward to 2016 and Staci and the band have played hundreds of shows together all over the region for tens of thousands of fans.  They've opened up for some of the biggest names in Country music and can't wait to see where this road they've been on takes them.  One thing is for sure…they're just getting started.  To follow the band day to day be sure to like Staci on Facebook at www.facebook.com/stacistorkmusic.